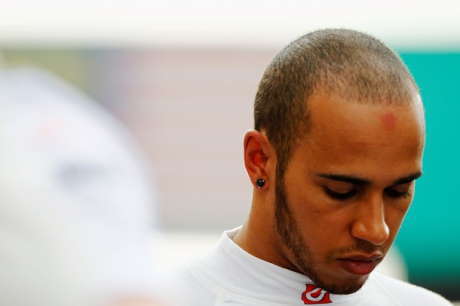 Getty Images
London - Sudah sangat dikenal di atas lintasan dan kerap naik podium, dalam waktu dekat bukan tak mungkin Lewis Hamilton akan muncul di layar lebar. Dia diajak bermain dalam sebuah film garapan sutradara Ron Howard.

Dikutip dari The Sun, Ron Howard berniat menyertakan Hamilton dalam film teranyarnya yang berjudul 'Rush'. Pemilihan Hamilton bukannya tanpa alasan, soalnya film tersebut bercerita soal dunia balap.

Film Ron ini menceritakan persaingan antara pembalap F1 Austria Niki Lauda dengan pembalap James Hunt. Niki Lauda akan diperankan oleh Daniel Bruhl dan James Hunt akan diperankan oleh Chris Hemsworth.

Ron Howard, yang di antaranya menyutradarai 'The Da Vinci Code', 'A Beautiful Mind', 'Ransom' dan 'Apollo 13' itu ingin Lewis menjadi bagian dalam filmnya. Ron terkesan dengan Lewis semenjak pembalap Inggris itu bekerja sebagai konsultan dalam proyek filmnya.

"Lewis pembalap yang hebat. Hal yang paling berkesan darinya adalah ia berasal dari lingkungan yang sangat rendah hati, sederhana dan kini ia sedang naik ke puncak kariernya," ujar Ron seperti yang dilansirThe Sun, Kamis (27/3/2012).

"Saya banyak mengobrol dengannya ketika memulai film ini, ia dasarnya adalah konsultan. Saya tidak tahu ia akan mengambil peran ini atau tidak. Memang ada peran untuknya, tapi itu kalau dia mau," tambahnya.

Rush' akan ditulis oleh Peter Morgan yang terkenal lewat 'The Queen and Frost/Nixon'.